Finding the ideal space to embrace "adulting," make a fresh start in a new location, or start a family may be difficult for home hunters. Thankfully, there are websites today that direct users to the top Malaysian rooms for rent with just a few clicks or taps.
These websites will bring you to the greatest rooms for rent in Malaysia whether you're seeking for accommodations in Kuala Lumpur, Johor Bahru, Penang, or anywhere else in the nation (or occasionally even the entire world).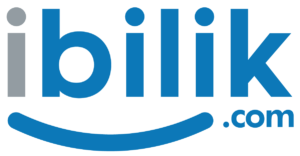 From its modest beginnings, iBilik has developed into Malaysia's top-ranked, largest website for accommodations including short-term rentals and homestays. It has established such a stellar reputation among homebuyers that it is now providing services to Singapore, Indonesia, Brunei, and the Philippines, all of which are neighbours.
It has more than 100,000 listings alone in Malaysia. On their website, you can view a variety of the greatest rooms for rent in Kuala Lumpur, Ampang, Cheras, Penang, and other cities.
You may be sure to discover the best lodging here, at a reasonable price, whether you want to stay for a few days, weeks, or months.
Since all of the booking is done online, their approach is simple and practical. For your convenience, payment methods are also quick and secure.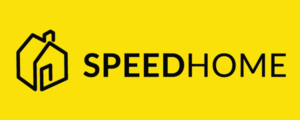 SPEEDHOME accepts all applicants who are looking for a place to call their own. In Malaysia, this makes this website one of the finest for discovering the best rooms to rent.
SPEEDHOME pledges to be inclusive. The properties shown in their listings are open to people of any race, gender, or religious affiliation. Financial constraints are not an obstacle when renting a home with no down payment.
True to its name, SPEEDHOME offers contactless viewing so users can find the best room for rent in Malaysia quickly, safely, and easily.
It goes without saying that their record time for a successfully rented property is only 12 hours and 58 minutes with over 89,000 zero-deposit homes to select from!
The best rooms for rent in Malaysia are available at the largest market in the nation.
You can pick from 23,730 rooms in Mudah in 2020. According on your comfort level, choose from postings from private entities and businesses.
You can specify your preferences to just show rooms that are partially or fully furnished, located close to the LRT/KTM, or close to a particular school to simplify your search. Foreign visitors can also be directed to lodgings that are ideal for expats with only a few simple clicks.
My Rooms Asia Sdn Bhd will undoubtedly have a listing for you, whether you're looking for a single or balcony room.
They have Malaysia's most comprehensive website for renting out properties. You can always locate the most pertinent rental information with only a few clicks thanks to the daily addition of hundreds of new listings, whether you want to rent a room or a whole apartment or condo.

With over 20 years of experience in mobile messaging applications and online advertising across numerous industries, Durian Property is well-equipped. They promise to assist people who need to buy a home easily.
Leading the appropriate buyer to the right property is the primary objective at Durian Property.